home
home
what's new
restoration
cruiser links
trail reports
land cruiser tribute
tech tips
photos
maps
band links
misc links
profile
email
The Land Cruiser Restoration Project
Page 1 2 3 4 5 6 7 8 9 10 11 12 13 14 15 16 17 18 19 20 21 22 23 24 25 26 27 28 29 30 31 32 33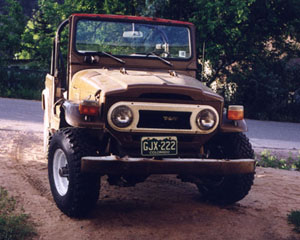 ---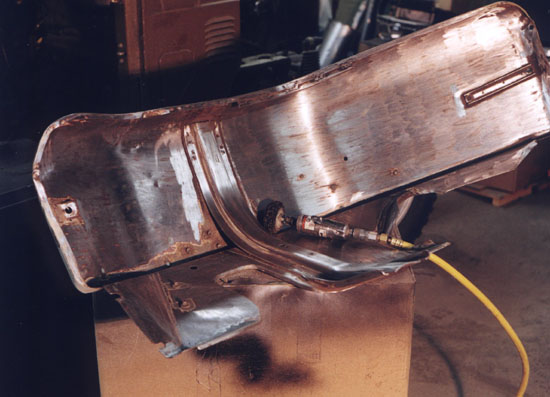 There's a lot of sanding and sandblasting involved to get down to bare metal. It takes a LOT of time.
---
My friend Scott came up and helped me out one evening, we got a LOT done that night.
Here he sands the heatshield with the 3M wheel.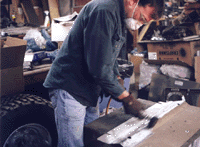 Cutting part of the rocker panel from the floorboard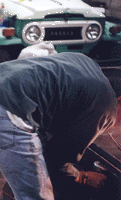 Sanding the battery bracket
---
Cutting the rest of the driver's side rocker panels off from the floorboards. These parts will be discarded and replced with the new metal from CCOT.
Page 1 2 3 4 5 6 7 8 9 10 11 12 13 14 15 16 17 18 19 20 21 22 23 24 25 26 27 28 29 30 31 32 33
---
home
what's new
restoration
cruiser links
trail reports
land cruiser tribute
tech tips
photos
maps
band links
misc links
profile
email