home what's new restoration cruiser sightings cruiser links trail reports land cruiser tribute tech tips photos MP3 upside down MP3 reckless reason maps band links misc links email


Here are some links to some of my favorite bands:
---

Hydraulic has been my band for the last 7 years.

---

Obsidian (my son, JJ's band) These guys rock! And you can buy their MP3s over the web!

---

East and West is an excellent band from the north Denver area. Sandy and Kathy sing a variety of covers and originals, and in fact have their own CD out, available at a number of local music stores. Their originals are well written and delivered, with fascinating textures and excellent vocals. Check them out!

---

Blue Öyster Cult This is one of my very favorite bands in the whole wide world! This link goes to their official web site, but I recently found that they have a fan club web site, that in my opinion, is much more interesting.

---

Eve 6. This hot new band could be called alternative, but I just call them great listening.

---

Creed is one of my favorite new bands. I don't know whether I like "Torn" or "My Own Prison" the best, but the whole CD Kicks Ass! Their vocalist reminds me of Eddie Vetter of Pearl Jam. By the way, their new CD called "Human Clay" kicks ass too. I just got it a few weeks ago.

---

Days of the New is another new band that I really like. Their sound is aolean and can make shivers run up and down your spine, but they have a very tight rythym as well. I believe this is a fan site, if anyone knows of their official site, please let me know!

---

The Refreshments are just one of those wonderful, silly, bouncy bands that are bound to get your foot tapping. Everybody knows, that the world is full of stupid people!

---
Motley Crue: We all know these guys ROCK. They seem to have regrouped and put up a web site.

---

Rush When I was growing up, these guys RULED! They have changed their style quite a bit over the years, but they're still great!

---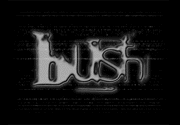 Bush One of my newer favorite bands; their new album isn't as good as the last one (IMHO), but "Cold Contagious" shows that you can make a whole song out of two chords!

---

Led Zeppelin. Well what can one say? This is obviously one of the bands that created heavy metal, and continues to be a major influence on many current bands. Of course, they have no "official" web site, but this leads to one of the better fan pages I have come across.

---

Anthrax These guys know how to ROCK! They bring it all together on their latest CD, Stomp 442.

---
Sugartooth Hydraulic has covered "Sold My Fortune" for my years, but their new album really rocks! Check out Clubfoot!

---

Rage Against the Machine I couldn't find any "official" web site for RAGE, but this seems to be one of the better fan sites I have found. Enjoy!

---

Pearl Jam Of course these guys have a lot of newer albums out, but this one is still my favorite. This link goes to their official site at Sony.

---
Nine Inch Nails Once again, I couldn't find an "official" web site for NIN, but this is a nice fan site.

---

Silverchair This link goes to Silverchair's official web site at Epic records. Their first album was great, but this one is excellent too. According to the web site, they should be out with their third album soon. Of course Hydraulic
has covered both "Tomorrow" and "Pure Massacre" for some time, although they were dropped from the songlist from the show we did last month.

---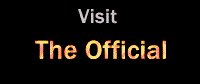 Metallica These guys changed the way modern metal is played, and as their last couple of albums have demonstrated, they keep growing all the time. This is a link to their official site.

---
Offspring You gotta keep 'em separated! This is to their official site.

---

Seven Mary Three A link to their official site. What an excellent new band!

---
home
what's new
restoration
cruiser sightings
cruiser links
trail reports
land cruiser tribute
tech tips
photos
MP3 upside down
MP3 reckless reason
maps
band links
misc links
email