home
what's new
restoration
cruiser sightings
cruiser links
trail reports
land cruiser tribute
tech tips
photos
MP3 upside down
MP3 reckless reason
maps
band links
misc links
email
Hi, I'm Jeff, and I live out here in Colorado, about 6892 feet high, depending on how much snow we got. When I found out that all us aol members get some web space, I thought I'd give it a try. The main reason for this site is for me to learn more about how to build and maintain web sites, plus it's kinda fun and I've always been a sucker for playing with computers. Some of this is done in plain old html, and some of it using Netscape Composer which came as part of Netscape 4.0, and right now I am giving MS Front Page Express a try.

In the meantime, I hope you enjoy this site, and find the links and photos entertaining and amusing! Thanks for stopping by!

I enjoy being a father to two great kids, playing guitar in a rock band, songwriting and recording, helping my son's band, rollerblading, frisbee, hiking, camping, climbing, four wheeling (Toyota Land Cruisers!!!!), woodworking, designing and building speakers and amplifiers, wrenching, horticulture, computers, chatting on the internet, surfing the web, reading and writing emails, designing these web pages, partying and socializing with my friends, making new friends, photography, graphic design, music, and lots of new DIY projects!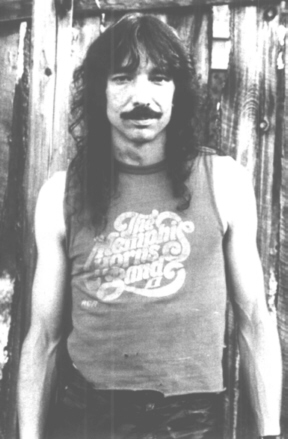 ---
home
what's new
restoration
cruiser sightings
cruiser links
trail reports
land cruiser tribute
tech tips
photos
MP3 upside down
MP3 reckless reason
maps
band links
misc links
email